Standard Bike Racks
These innovative and artistic series of racks have been engineered to bring you a complete line of new products that meet modern bike parking and bike security needs. These bike racks are architecturally distinctive and offer high bike security and protection from theft. All these bike racks permit both the bike tire and frame to be secured using u-style bike locks.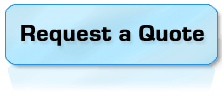 Our Standard Bike Racks are easy to install and use, and have options no other bike racks offer. Our racks give you more flexibility, choice and value than any other bicycle stand.
Color/Finish Options!
We have many color options and finish options. Click here to see our Finish Options Page. For questions on Custom Colors, or Custom Color Matches, please give us a call!
Featured Product
PiggyBike Rack: PiggyBike Racks standard models are available for most motorcycles with a luggage carrier to carry your road, mountain, cross, triathalon or hybrid bicycle. Quick release and thru axle mounts available. Click here for more information!
Alley Rack

Wall mounted – Pivoting Arm Rack. 2 Bike capacity. Available in wall mount ONLY.

The Alley Rack's™ arm swings a full 180º, offering a variety of locking positions to accommodate for limited space, and its 5/8" thick steel construction provides a strong deterrent to would-be thefts.

Arc Rack

Square tubed rack in a circular shape. 2 Bike capacity. Available in surface and in ground mount.

Clean, simple, elegant and practical: the Arc Rack parks bicycles with additional flair when more than a plain rack is needed. Square tubing provides function and style with clean geometric lines and resistance to pipe-cutters – a tool of choice among bike thieves.

Bike Bike Rack

Bicycle shaped bike rack. 2-4 bike capacity.
The Bike Bike Rack is an eye-catching, functional piece of street art that playfully reminds us that we could be riding our bike today, and rewards those that do with a secure, convenient place to park it. The Bike Bike Rack forces bikes to lock up parallel with the rack, helping to keep right of ways clear. The rack allows for the wheels and frame of the bike to be secured using a u-style bike lock.

Bike File

Vertical hanging bike parking. 9 bike capacity per section. Available in ceiling, wall or floor mount.
The Bike File is our most space efficient u-lock compatible product. Sliding hangers allow nine bikes to be securely stored in an eight foot section while allowing for easy loading and unloading of bikes. The Bike File is ideal for indoor bike rooms where space is at a premium and security is an issue.

Bike Hitch Rack

Post style bike rack. 2 bike capacity. Available in surface and in ground mount.
The Bike Hitch is an attractive and space efficient bike rack. The Bike Hitch was specifically designed for sidewalks and other narrow space applications. The rack's design restricts bikes to parking parallel with the rack so bikes won't protrude out into the sidewalk or street.

Bike Hook Solo

Wall Hanging bike rack. 1 bike capacity. Wall mounted.
The Bike Hook Solo provides a simple, space-efficient way to store and lock up your bike. The rack includes all necessary hardware for mounting to the wall and an integrated 4 foot security cable to help keep your bike safe.

Top

Broadway Rack

Square tubed wave rack. Capacities vary. Available in surface and in ground.
The Broadway Rack is a great fit on Broadway or in areas where maximum security is a top priority. Made of thick, two inch square steel, the Broadway Rack renders pipe-cutters useless. The Broadway Rack also offers the aesthetic simplicity of a wave-style rack with generous spacing for easy access to bikes. Break-a-way nuts or concrete spike anti-theft hardware options are included with the Broadway Rack.

Campus Rack

Parking stall type rack. Capacities vary. Single or double sided.
The design of the Campus rack supports both the wheel and frame of the bike, and university campuses love its orderly and efficient bike parking. The single sided model keeps bikes parked on one side of the rack, making it ideal for sidewalk placement. The Campus Rack's complete welded construction means easier installation, and thieves cannot disassemble the rack.

Compack Rack

Portable and stackable bike rack. 8 bike capacity. Free-standing mount.
The Compack Rack is a portable, stackable and u-lock compatible rack with an 8 bike capacity. With a slightly smaller profile than its bigger sibling, the Event Rack, the Compack Rack is well suited for children's bikes at parks and schools. When the Compack Racks are not in use, they stack atop each other for easy storage on a standard pallet.

Cycle Stall Basic

Parking stall type rack. Capacities vary.
One car or ten bikes? Maximize parking for customers at your business with on-street bike parking. The Cycle Stall Basic kit covers the needs of cities and businesses that want to provide an on-street bike corral at a low cost and minimal changes to infrastructure. This product includes delineators, and traffic stops.

Cycle Stall Elite

Parking stall type rack with decorative end pieces. (Square, Fish or Car). 14 bike capacity.
The Cycle Stall turns a standard on-street, car parking stall into protected, bike parking. The Cycle Stall is the first on-street bike parking kit that includes everything needed for the conversion from car to bike parking. The Cycle Stall frame is built from rugged, impact resistant, two inch steel.

Dero Decker

Two Tier bike rack with slidable top trays. Capacities vary.
The new Dero Decker takes bike parking to the next level —literally. By stacking bikes on a two-tiered system, capacity doubles. Unlike other double decker systems our lift-assist top trays slide down inches from the ground, thus requiring only minimal lifting of the bike into the tray. The vertical load trays also reduce the required aisle space, giving the Dero Decker the smallest footprint on the market.

Dero Duplex

Two Tier bike rack. Capacities vary.
The Dero Duplex doubles the capacity of your bike parking area with secure, efficient, and orderly storage. Its staggered design means that bikes enter and exit easily without entanglement. Sturdy trays with high sides keep bikes from slipping off while loading or unloading and also make the Duplex compatible with most standard u-locks.

Top

Downtown Rack

Square tubed inverted-U rack. 2 bike capacity per rack. Available in surface, in ground, and rail mount.
The Downtown Rack uses thick, square-tube construction that can't be cut with a pipe cutter. The extended width of the Downtown Rack makes for easy bike parking by giving the bike full support and multiple locking points for a u-style bike lock. Break-a-way nuts or concrete spike anti-theft hardware options are included with the Downtown Rack.

Event Rack

Portable and stackable bike rack. 14 bike capacity. Free-standing mount.
The Event Rack is an innovative design that addresses the needs of any game, festival, or event requiring temporary and secure bike parking. It is easily moveable, stackable and requires no assembly. The Event Rack is the first rack of its kind that is completely user-friendly: it's fully u-lock compatible
and supports the bike frame in two places.

Helix Rack

Coil design bike rack. 6 bike capacity.
The Helix Rack is an attractive double-sided, space efficient bicycle rack. Each Helix parks six bikes. The Helix supports bicycles at two points and allows for the wheels and frame to be secured using a u-style lock. The curve and pitch of the Helix Rack makes it nearly impossible to cut with a pipe cutter.

Hi Roller Rack

Angled wave rack. Capacities vary. Available in surface and in ground mount.
The Hi Roller puts a unique twist on a familiar design. By adding an extra bend to a rolling-style rack, the Hi Roller provides a much greater degree of bicycle support than its purely vertical counterpart. This rack uses thick pipe construction and allows for one of the wheels and frame to be secured using a u-style bike lock.

Hoop Rack

Inverted-U rack. 2 bike capacity per rack. Available in surface, in ground, and rail mount.
The Hoop Rack is a proven design that provides high security and easy bike parking. The Hoop Rack uses thick pipe construction and the full radius of the bend makes the Hoop an attractive and functional bike rack. The Hoop Rack supports the bicycle at two points and allows for the wheel and frame to be secured using a u-style bike lock. Each Hoop Rack parks two bikes.

Hoop Rack Heavy Duty

Inverted-U rack with larger pipe diameter. 2 bike capacity per rack. Available in surface, in ground, and rail mount.
Like its lighter sibling, the Hoop Rack Heavy Duty provides great security and simple, straight-forward bike parking. The Hoop Rack HD meets APBP guidelines for u-lock compatibility and two points of support for the bike. For added security and peace of mind, the Hoop Rack HD uses a larger, thicker pipe.

Meter Hitch Rack

Designed after Bike Hitch. 2 bike capacity. Slides over existing meters.
Based on our popular Bike Hitch, the Meter Hitch is designed to fit into the streetscape. The Meter Hitch has a minimal footprint and is a bicyclist favorite for its ease of use and solid bike support. Planners appreciate that the design restricts bikes to parking parallel with the rack.

Recycle Rack

Tree or Circle shaped bike rack. 2 bike capacity each. Made from 96% recycled content. Available in surface or in ground mount.
Take green to the next level with the Recycle Racks. Combining basic materials with innovative design, this is a completely unique bike rack. The Recycle Racks are made of 96% recycled content and are available in environmentally-friendly, powder coated finishes. The Recycle Racks' Tree and Circles forms attract the eye and provide great support for bicycles.

Round Rack

Bike rack in a circular shape. 2 Bike capacity. Available in surface and in ground mount.
Clean lines and simple functionality make the Round Rack welcome addition to bike parking. Much like a Hoop Rack, but with a more stylish appearance, the Round Rack enhances public spaces while providing secure parking for two bikes.

Top

Rolling Rack

Wave style rack. Capacities vary. Available in surface and in ground.
The graceful design and high security of the Rolling Rack has made this type of bike rack a standard for many schools and communities. The Rolling Rack can be used as a single-sided or double-sided bike rack. This rack uses thick pipe construction and allows for one of the wheels and frame to be secured using a u-style bike lock.

Rolling Rack Mini

A smaller version of the wave style rack. Capacities vary. Available in surface, and rail mount.
The Rolling Rack Mini is especially suited for locations where short-term, medium security bike parking is needed. It is an inexpensive, space efficient option that is popular with shops and convenience stores. The Rolling Rack Mini can be installed into a concrete base or can be ordered freestanding. It comes in a three loop or two loop model.

Swerve Rack

Angled inverted-U rack. 2 bike capacity per rack. Available in surface, in ground, and rail mount.
The design of the Swerve mirrors the bike frame, thus providing superior bike support while making it easy to secure both the bike frame and wheel with a standard u-lock. Swerve Racks are popular with architects and universities because of their aesthetic design and space efficiency.

Track Rack

Hanging hook organizer rack. 13 bike capacity. Available in ceiling, wall or floor mount. System is not a lockable device.
The Track Rack's unique staggered, sliding hook design creates the greatest parking efficiency while still providing easy access to any particular bike. When adding or removing a bike to the rack, simply push the surrounding bikes out of the way.* Track Racks are not lockable.

Ultra Space Saver

Vertical bike parking. 1 bike capacity per arm. Double or single sided. Available in surface and wall mount.
The Ultra Space Saver is user-friendly and allows easy access to bikes. It provides convenient space for u-lock security on nearly any bike, including bikes with fenders and fork shocks. The double-sided Ultra Space Saver parks more than double the capacity of a standard bike rack.

Ultra Space Saver Squared

Vertical bike parking. 1 bike capacity per arm. Double or single sided. Available in surface and wall mount. *NEW SQUARE OPTION*
The Ultra Space Saver Squared offers high-security, vertical bike parking. Adjustable sliding arms make it easy for customers to best utilize their space. It also creates flexibility to make sure bike spacing follows city requirements as they evolve. Pipe-cutter resistant squared steel tubing makes the Ultra Space Saver Squared more secure than the original Ultra Space Saver.

Ultra Space Saver – Single

Vertical Bike parking. 1 Bike capacity per arm. Wall Mounted.
U-lock compatibility makes this rack great for property managers, commercial parking garages, and for home storage use. Its compact design lets you convert otherwise unusable space to bike parking. Quick installation only requires four anchors drilled into the wall.

Wall Rack

Wall hanging bike rack. 2 bike capacity. Wall mounted.
The Wall Rack is a secure bike hanger that hangs two bikes parallel to the wall. It was designed in cooperation with property managers who wanted to place high security bicycle hangers in individual tenants' car parking stalls.

Top