DBL RECYCLED Bike Lockers
DBL1 and DBL2 stores 1 or 2 bikes effortlessly and makes it so thieves cannot tamper with or even touch your bike, while still be eco-friendly.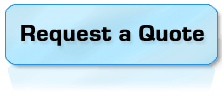 99% Recycled Content
Available in 20 standard powder coat colors or a galvanized finish.
All Stainless Hardware
Gear Hooks
Ventilating Windows on doors
Leveling Feet
Keyed lock or Padlock/U-Lock Handle
DBL1 or DBL2 Bike Locker

1 or 2 bike capacity
DBL1 has 1 door and holds 1 bike. DBL2 has 2 doors and holds 2 bikes with separate security for each bike. Both units store bicycles horizontally.