Electronic Bike Charging
Bike Lockers
The 352SS is one of our top of the line bike lockers. They are durable, attractive and require less maintenance than all other bike lockers. This unit can also be used as a Disaster Supply Storage Container.
352SS bike lockers are the preferred choice by E-Bikers and solar powered lovers across the country.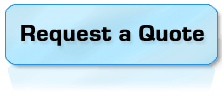 Uses Photo-voltaic panels, controller unit, a Solar/Cell maintenance free sealed gel battery and 12 VDC to 110 VAC inverter outlet to accommodate battery charging.
Fiberglass reinforced plastic construction is highly resistant to impact and scratching.
The finish never needs painting, will not rust or corrode and is extremely resistant to most stains.
The standard key-lock mechanism is completely internal and resists tampering.
Reduced costs due to low maintenance and long life.
High security due to built-in door locks with concealed hinges. Locking bar from top to bottom of door.
Solar-Shell™ Model 352SS

2 doors / 2 bikes capacity rectangular Solar Powered unit
Manufactured with fiberglass reinforced plastic with a smooth "X" pattern on stippled walls and top, with smooth door frame and stippled door. Finish allows easy removal of graffiti and is resistant to impact, scratches and U.V. damage.