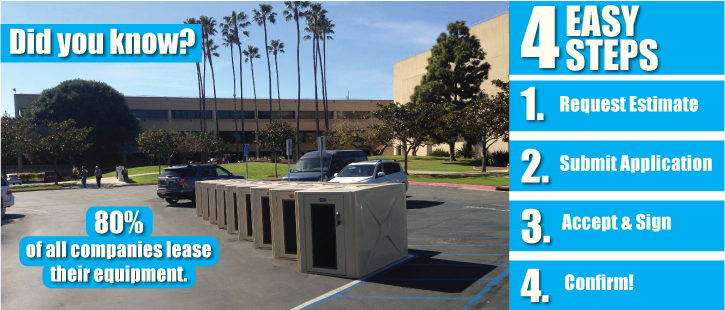 Click here for the Bike Locker Leasing Program Application. *REMINDER: Include estimate number on application!!
Benefits to Leasing:
#1. Quick & Easy Process:
With a streamlined application, & 24 hour turn around time.
#2. Lower Start-Up Costs:
Lower start-up costs means making it possible to get what you need without paying the hefty price for the equipment up front.
#3. Upgrade to Latest Technology:
Technology changes at a rapid pace. What meets your business needs now, may not be relevant in the next 3 years. Leasing gives you flexibility and the competitive edge by allowing you to upgrade.
#4. Reduce Your Tax Liability:
Take advantage of the new tax deduction for equipment in section 179. In some cases, as much as 100% of the equipment cost can be deducted from your taxable income..
#5. Personalized Service – One Contact:
Work with one account manager the entire process who learns your needs, your business, and answers your questions.